Through Mail you can easily share file attachments when sending out emails.
While composing an email you can click on the attachment button and attach the files you wish to share.
In an email, you can only share attachments up to 30 MB (This will be the limit for the sum of all attachments).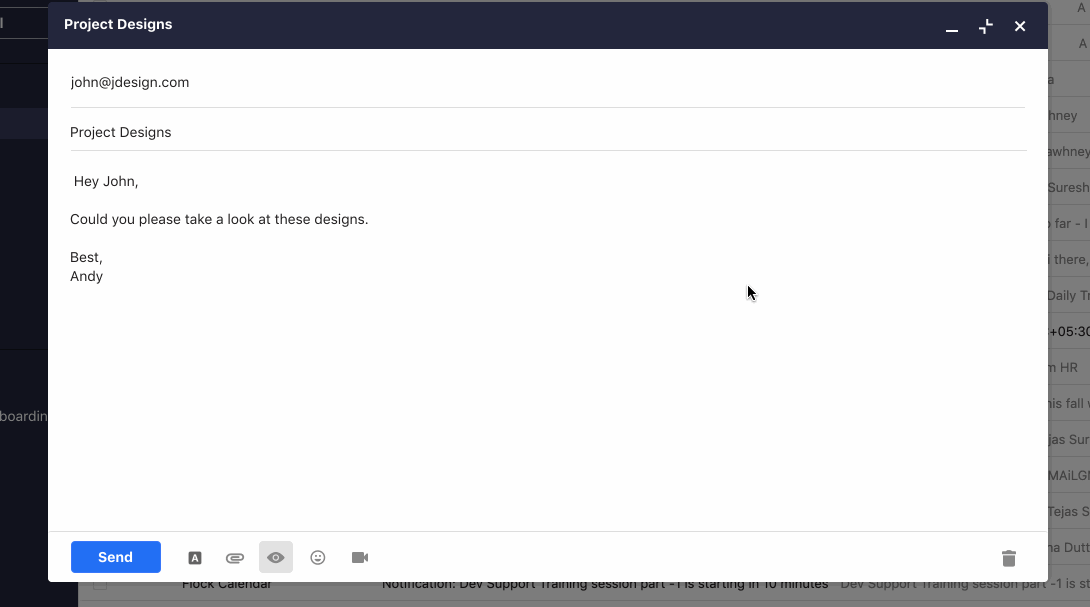 Hope this article was helpful to you and if you still need any further assistance, please feel free to reach out to us at hello@neo.space and we shall be very happy to help :)